Owls
Welcome to our Year 5 & 6 webpage.
This is a very exciting year as the children are given so many extra responsibilities being the eldest children in our school! Due to this, we will be encouraging independence both inside and outside the classroom.
Teachers and TA's:
Class teacher: Miss Huggins
Class TAs: Mr Wilkinson
PPA (Alternate Wednesdays): Miss Vallender
Useful information:
P.E will be on a Monday and a Thursday. Please ensure your child comes into school in their uniform and brings the appropriate kit P.E appropriate kit is essential.
Forest School will be on Tuesdays (starting from Tuesday 14th November up until the end of Autumn Term 2). Please ensure your child comes into school in their uniform and brings the appropriate clothing for Forest School (see Forest School letter on the letters tab).
Jewellery, wrist-bands etc. are not allowed for safety reasons. Make-up and nail varnish are also not allowed. Earrings must be taped over. Appropriate footwear is essential.
Curriculum:
English:
In Year 5 & 6, the children will have two handwriting sessions per week focusing on letter formation and joining. Every child can earn themselves a pen licence by producing consistently joined, legible handwriting in all books.
For our English lessons, we follow 'The Writing Approach' framework, where we use a novel to support our reading and writing lessons.
This term, we will be reading The Explorer. In writing, we will be using this novel to support our learning and will be working towards writing our own scripts!
Spelling
Each week, we will focus on a new spelling rule. We will build a toolkit together, looking at the spelling rule and any exceptions to the rule. Once children are secure with the rule, we will complete different tasks where children will apply and deepen their knowledge of the rule. Please see the Year 5/6 homework page to see our spelling words for Autumn Term 2.
Reading
We will continue to use and practise our reading VIPERS (vocabulary, inference, prediction, explain, retrieval and summarise) based on The Explorer and other fiction and non-fiction texts. We will also be doing Readers' Theatre weekly where we practise reading with fluency and expression and then perform this to others in the class.
Additionally, the children will be reading their own books (based on their Accelerated Reading Level) every day at school and we encourage children to read every night at home to support them with their reading fluency – this can be recorded in their reading records.
Maths
Fluency with timestables in Year 5 & 6 is crucial to confidence and attainment in maths. You can support your child with this by practising times tables with them at home. Hit the Button and Times Table Rockstars are two websites recommended to support with this.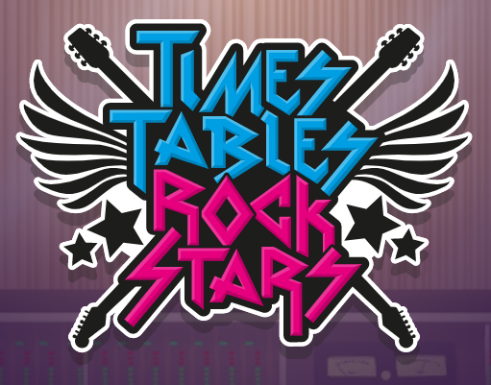 At the beginning of each maths unit, the children will complete elicitations which inform us how to pitch the learning journey. Using these elicitations, lessons will be planned to make sure that learning activities are tailored to individual needs.
The maths topics that we will be focussing on in the Autumn Term 2 are:
-Formal Written Methods: Multiplication and Division
-Fractions
-Shape
-Position & Direction
During every lesson, children will spend 5 minutes completing a 'Fluent in 5' activity, which consists of arithmetic questions linked to learning that's already been covered. These really support the children in becoming fluent mathematicians.
Geography- Global Map Work
Science - Living Things & Their Habitats (Life Cycles)
RE - Why do Christians believe Jesus was the Messiah?
PSHE - What decisions can people make with money?
Computing - web page creation
Music - Christmas songs
D&T - 'Come Dine with Me' (food)
As always, please do not hesitate to catch myself in the playground, book a meeting or contact the school office (admin.TPS@glatrust.org.uk) if you have any questions or concerns.
Miss Huggins